Parking Lot Striping / Pavement Marking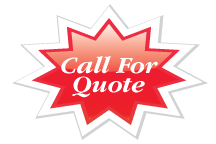 American Spray Tech provides professional parking lot striping services. AST pays close attention to straight lines, crisp even edges, standard line widths, even and proper angles. Neat stencils and proper ADA markings give your business the professional appearance you desire. Parking lot striping is a critical and visible aspect of your asphalt maintenance program. Your pavement markings will need to be refreshed regularly in order to maintain bright visible markings that provide safe and effective traffic flow.


Take care whom you choose to handle this important service. An unprofessional sloppy striping job can ruin the curb appeal of your business. Victims of unprofessional striping jobs suffer from uneven lines, incorrect line widths, uneven hash marks, overspray, improper products for the surface or use and a myriad of other errors. Unfortunately, you can even find businesses who have fallen victim to mispelled stencils.
Striping Services

| | | | |
| --- | --- | --- | --- |
| | | | |
| | | | |
| | | | |
(1) First situation - Stripe after Sealcoating:
As a shrewd business owner / property manager, you adhere to an asphalt maintenance program and have just had American Spray Tech (or another vendor) sealcoat your lot. American Spray Tech will re-stripe your lot according to your previous layout which is still slightly visible through the fresh sealcoating. All stencils will also be reapplied. You may have additional striping or custom stencils (such as a company logo) that you desire to be added to your lot at this time.
(2) Second situation - Annual restriping:
Following your asphalt maintenance program, you have your parking lot restriped in the years that you don't seal coat your parking lot. AST will determine with you how frequently your lot needs to be striped. High traffic lots (or areas) will wear more frequently and become unsafe such that the customer cannot see the pavement markings. Remember that navigating your lot at night and in the rain is more difficult than navigating your lot during the day. Just as a fresh coat of paint brightens up your office or living room, a fresh coat of paint for your parking lot does the same thing. Your business or property will get an instant face lift, increase in appeal and provide easier navigation for your customers.
(3) Third situation - Part of the Lot:
Freshening up PART of your lot. Targeting the spots in your lot closest to your entrance can have a big impact. Perhaps your handicap spaces need to be restriped in order to keep your business in compliance per ADA requirements. Ideally, you would do the whole lot at the same time, but on occasion you just need to target traffic flow and ADA compliance.... or some other 'high traffic' area.
Quality Products: American Spray Tech provides parking lot striping and uses Sherwin Williams Set Fast® and Hot Line® latex paints. AST applies the paint with one of the industry's finest striping machines available; the Graco Line Lazer®. The Line Lazer® is an airless machine that uses pistons to pump the paint to the spray nozzle. This produces sharper lines and virtually eliminates any overspray that you would get if using a conventional line marking sprayer.


American Spray Tech has a wide variety of stencils to meet the needs of most any application. For clients that have unique needs, AST can provide custom stencils.


WHEN should I have my parking lot striped?
Parking lots should be striped whenever the markings, such as directional arrows and lane markings, become faded. This is done every 1-2 years depending on parking lot traffic and usage.

WHY should I have my parking lot striped?
(1) CURB APPEAL: Fresh markings brighten up a lot and attract customers.

(2) SAFETY: Parking lots need to be maintained so that customers can safely maneuver while on your property. Don't forget that the visibility of lines at night and in inclement weather is reduced.

WHERE does AST stripe parking lots at?
AST provides parking lot striping Winston Salem, NC, parking lot striping Greensboro, NC, parking lot striping Charlotte, NC, and parking lot striping Raleigh, NC services. Over the past fifteen years, ASt has grown to operate in four states (NC, SC, VA and GA). Give AST a toll free call!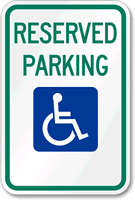 Parking lot signs are needed in almost every parking lot. Handicap signage is needed for ADA compliance. Every spot MUST have a handicap sign, a max penalty sign (per required spot) and must have a proper ratio of handicap van accessible signs.

American Spray Tech can also provide signage such as STOP signs, No Parking signs, and Fire Lane signsare among the few that are needed in most businesses. American Spray Tech can install the signs in a variety of ways and in most locations. Typical installations include wall mount, standard post (u channel) or a designer post.



American Spray Tech has the capability of using reflective beads in the paint. This increases the visibility of your line markings. This is especially helpful for visibility in low light conditions. This can be beneficial in restricted areas and crosswalk areas at a minimum. Ask us how to incorporate this into your parking lot design.
*** It is the property owner's responsibility to keep their parking lot striping visible for safety! ***



Contact Us


Contact us in Winston Salem, NC for information about your seal coating, asphalt repairs, parking lot striping and parking lot maintenance needs.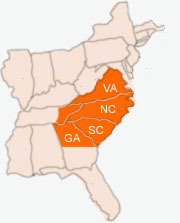 Call us @: 1-855-We Call AST / 1-855-932-2552

Serving the Southeast in North Carolina,
South Carolina, Virginia and Georgia




Regional Parking Lot Striping North Carolina
Asheboro, NC | Asheville, NC | Burlington, NC | Chapel Hill, NC | Charlotte, NC | Concord, NC | Durham, NC Fayetteville, NC
Goldsboro, NC | Greensboro, NC | Greenville, NC | Hickory, NC | Highpoint, NC | Lexington, NC | Mooresville, NC | Raleigh, NC
Statesville, NC | Wake Forest, NC | Wilmington, NC | Wilson, NC | Winston Salem, NC and the rest of NC

Regional Parking Lot Striping South Carolina
Aiken, SC | Charleston, SC | Columbia, SC | Conway, SC | Florence, SC | Georgetown, SC | Greenville, SC | Myrtle Beach, SC
North Augusta, SC | North Myrtle Beach, SC | Rock Hill, SC | Spartanburg, SC | Sumter, SC and the rest of SC

Regional Parking Lot Striping Virginia
Danville, VA | Roanoke, VA | Richmond, VA | Williamsburg, VA and areas in between

Regional Parking Lot Striping Georgia
Augusta, GA | Savannah, GA and areas in between

Residential Driveway Sealcoating North Carolina
Greensboro, NC | High Point, NC | Lexington, NC | Mocksville, NC | Winston Salem, NC and areas in between




"Whatever you do, work at it with all your heart,

as working for the Lord, not for men." Col 3:23